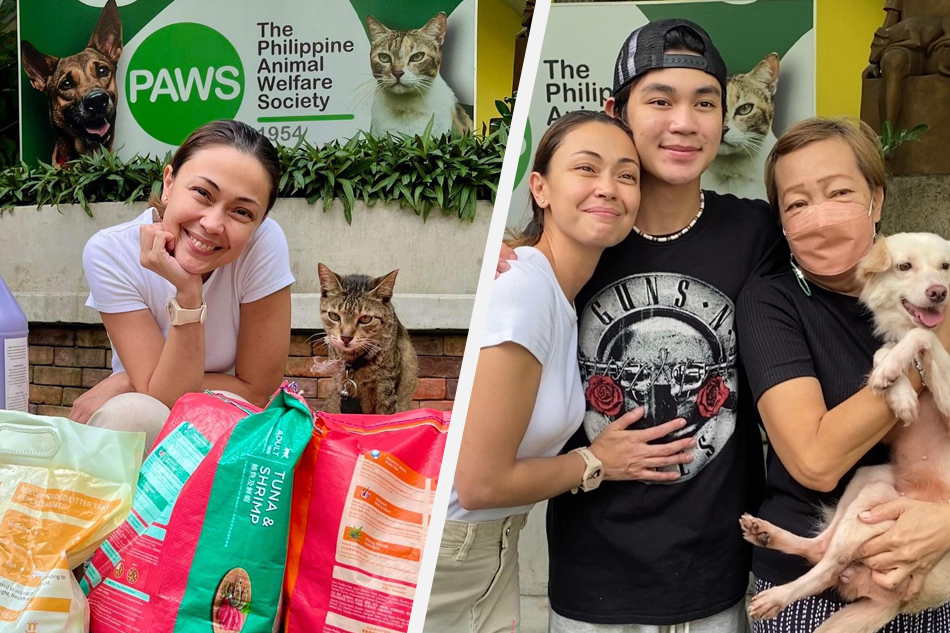 MANILA — Actress Jodi Sta. Maria continues to show her love for animals as she recently donated food and equipment to Philippine Animal Welfare Society (PAWS).
In a Facebook post, Sta. Maria was joined by her son, Thirdy, and her adopted cat, Naia, when they visited the PAWS shelter.
"Aside from bringing donations to the shelter, actress and animal lover Jodi Sta. Maria and her family also gave all the rescued animals they met today something very priceless and memorable for them, just pure love," PAWS said in the post.
"Last January, Jodi shared how she rescued a kitten from the airport which she named Naia. Today, Jodi told us she wants to be able to help more animals in need as well as believing in our advocacy to champion better animal welfare in the country. Thank you Jodi for not just giving Naia a good home but for also sharing your blessings with more animals in need and inspiring others to do the same," PAWS added.
Sta. Maria melted the hearts of many netizens when she adopted Naia last January.